Tipu's Dream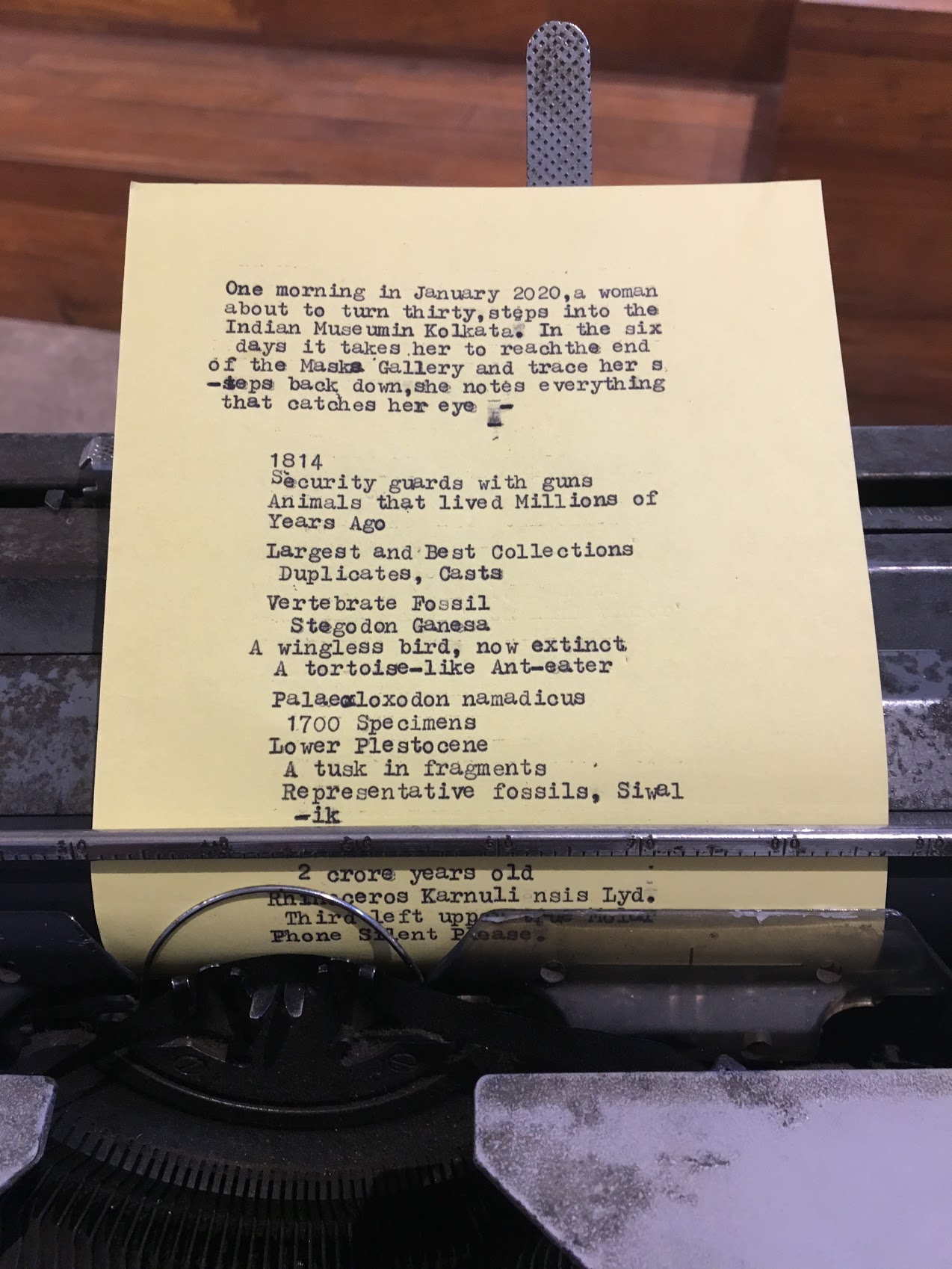 Made in response to Hettie Judah's article titled Reframing History, Tipu's Dream is an ode to Tipu Sultan's (1750-1799) vivid dreams that he meticulously documented—often imaging himself as a tiger. In the article, Hettie unpacks what it might mean to decolonise UK's museums, while I look through the V&A's archive and pull out some of the objects associated with Tipu Sultan in their collections—objects that were forcibly taken away as loot by British soldiers that defeated him in 1799.



Digital illustration 210mm x 297mm, commissioned by House & Garden, November 2020
A Museum in My Mind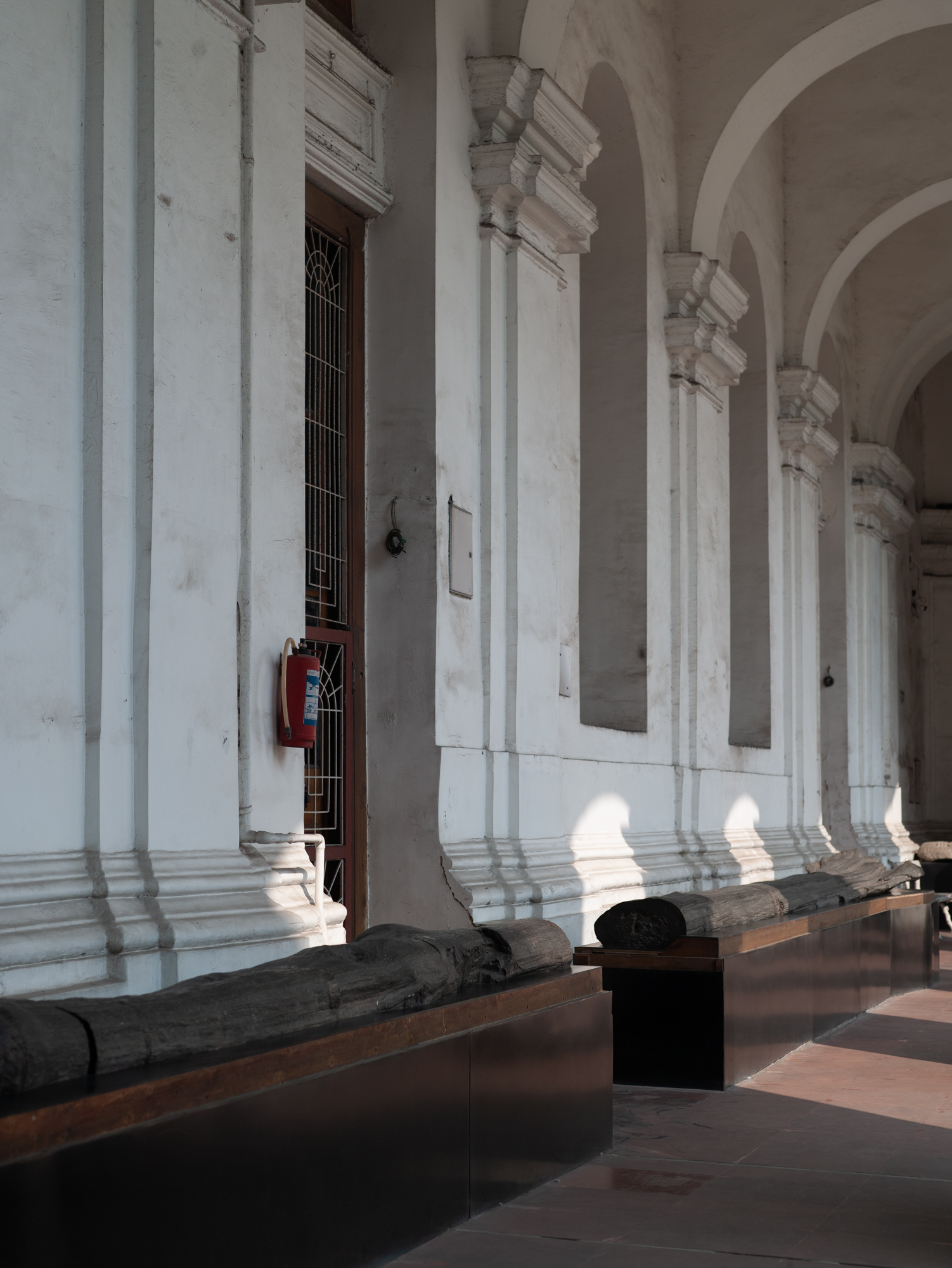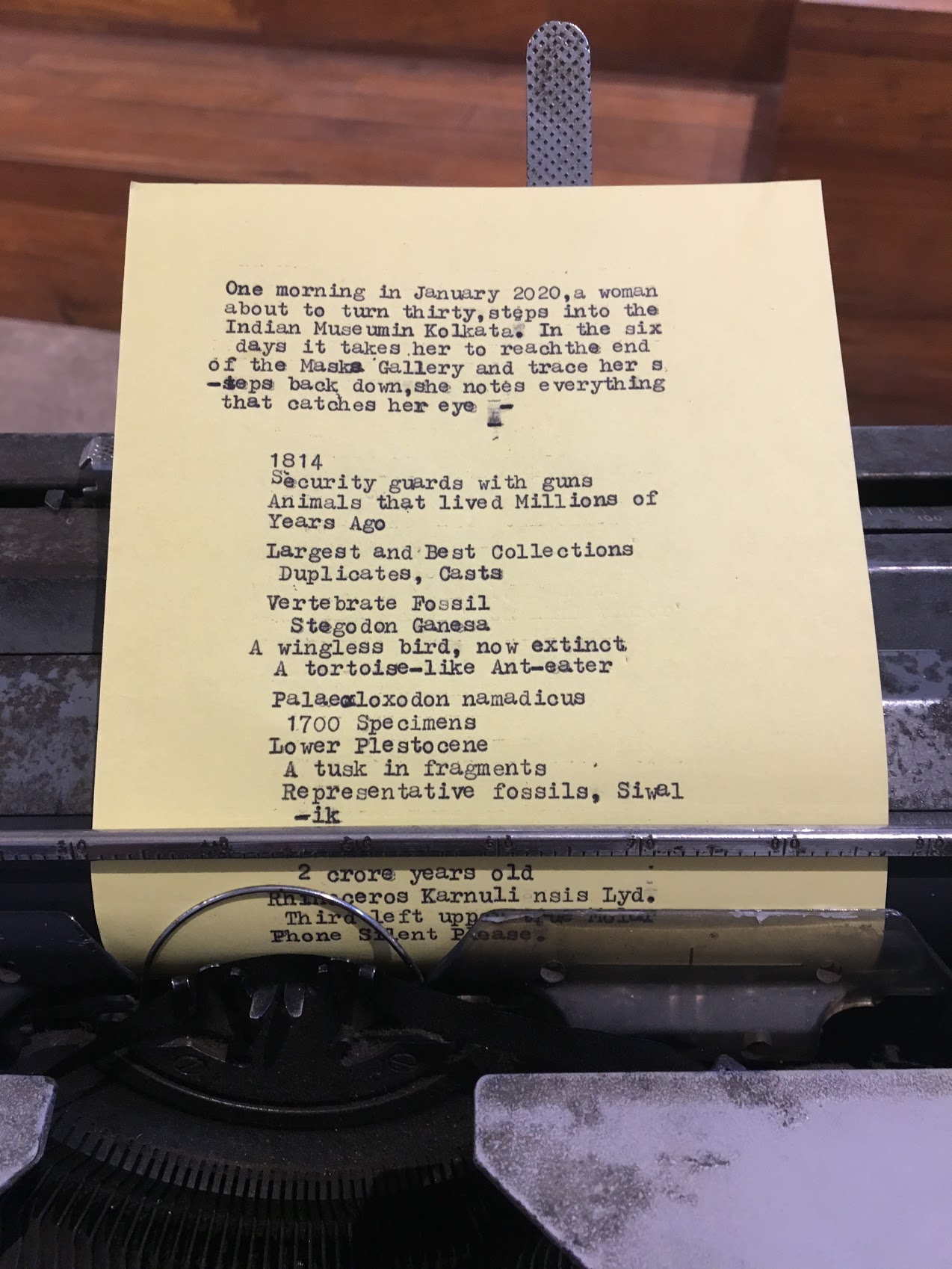 Fossil Gallery, Indian Museum, Kolkata, 2020



At a moment when neo nationalists are pledging to rewrite and reconstruct historical narratives in school textbooks and museums, for a short weekend in February, I proposed to take on the role of an amateur museologist, and created my own personal reading of the oldest museum in the country—The Indian Museum in Kolkata.

I had heard countless stories about the Museum before I visited it earlier this year; the discovery of the 250 million year old tree fossil, in nite ammonites gathered by Geologists now strewn around the galleries, naphthalene balls used to preserve the four thousand year old Egyptian Mummy, the hanging blue whale carcass, secret rooms still lled with 19th century air and the sunmica clad furniture that has replaced the original Burmese teak wood cabinets in recent years. I imagine a museum, such as the Indian Museum, as a site of excavation of temporal unraveling; where collapsed centuries come together in displayed objects.

Who chose these objects? How did they physically reach the Museum? What does displaying do to the telling of those that have not been displayed?

The museum acts as a repository of selective material memories—a fertile ground for erecting fantasies, where factual accuracy of the museological narrative often becomes irrelevant.

This project culminated in a workshop conducted at the Max Mueller Bhavan, Kolkata. The project was realised within the framework of Five Million Incidents, 2019-2020 supported by Goethe-Institut / Max Mueller Bhavan in collaboration with Raqs Media Collective.
Can Such Things Be?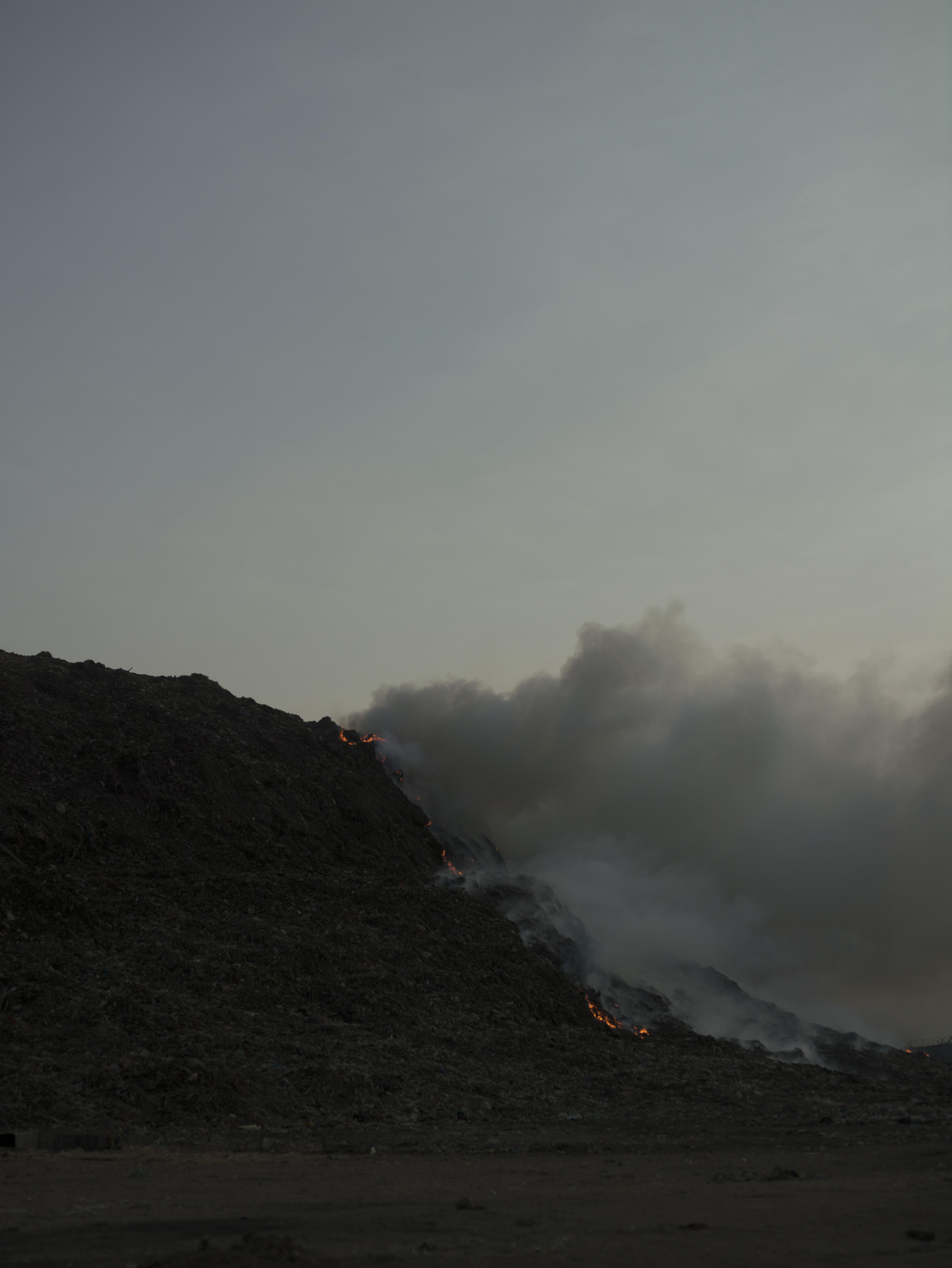 Can Such Things Be? is a photographic exploration — an attempt to deconstruct the world I observe.

Tree Studies
2016-Ongoing
Bangalore, Binsar and Goa
A Selective Guide to the V&A's
South Asian Collection



In response to my time as an artist-in-residence at the museum in the summer of 2017, I put together a 'selective guide' book that takes a reader through a short personal tour of the South Asia collection at the V&A in London, weaving together thirteen seemingly disparate objects—some that are present and some that are absent in the gallery, displayed elsewhere in the museum, in storage or indeed in India. In order to have a plural voice, I invited my peers and fellow artists from both UK and South Asia (India and Pakistan) to respond, in creative ways, to specific objects in the collection, that guide a reader through various parts of the collection.

Drawing bridges between objects that sit in different collections in the museum but are from South Asia, such as the Rapid Response collection and the Museum of Childhood, the publication attempts to move away from the official museological narrative and makes inquiries about what an alternative understanding of the objects could be; not giving the 'facts' but instead creating idiosyncratic links though the collection as the whole and responding to how objects are displayed and how personal meaning is created through display and interpretation.

The contributions are in the form of questions, descriptive writing, poetry and collage. Through personal responses they tackle the larger themes of hidden power structures, trade history between the continents, the provenance of the objects, the magic and mystery one experiences when looking at a collection such as the V&A's, questions of ownership (national/individual) and of curation amongst others.

Read an excerpt of the Glossary by Rose Lejeune here.
Buy it here.


Collecting as Practice: Avani Tanya from Delfina Foundation on Vimeo.